30 Sachets BE WELL - SAVE 10%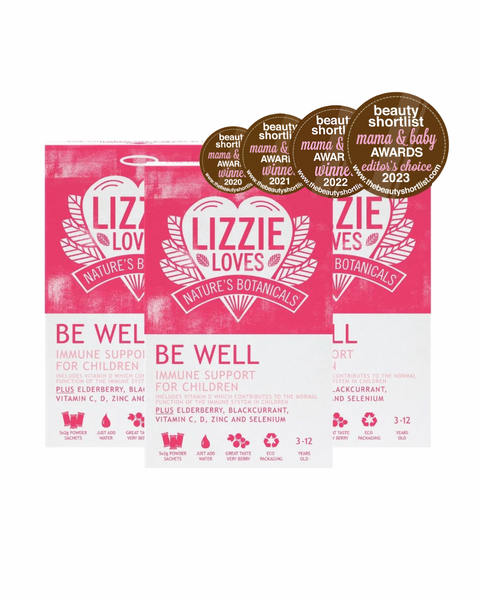 30 Sachets BE WELL - SAVE 10%
Three x BE WELL (10 x 2g sachets)
Made from a targeted blend of Vitamin C, D, Zinc and Selenium
Please note the granules are prone to sticking together as they age. This is due to the ingredients being natural and not processed with harmful preservatives. This has no affect on the usability or effectiveness of the product.
Customer Reviews
Write a Review
Ask a Question
09/27/2021
Olivia

United Kingdom
Fantastic!
I love all of the natural remedies available and use them all. Be Well was fantastic after I had my 2nd Covid jab as I had read a review someone had written about taking it afterwards to help with feeling a little 'off' and it helped so much! I use it if I'm feeling under the weather to keep the germs at bay. BE Sleepy has really helped me to switch off at night and get a good nights sleep. Wonderful products! Cannot recommend enough!
01/08/2021
Kerry K.

United Kingdom
Great product
Fast delivery, we'll pack and excellent product, Great to have something that's natural and works to keep everyone well
04/22/2020
Kelly

United Kingdom
Delicious & nutritious
My children love these, similar taste to V*mto, they mix easily with water although we've been adding them to smoothies. High amounts of vitamins, perfect for these uncertain times(2020!). Will definitely be purchasing these again and have recommended to friends.