Back to School Wellness Week Guide
$4.00
$13.00
saving
$9.00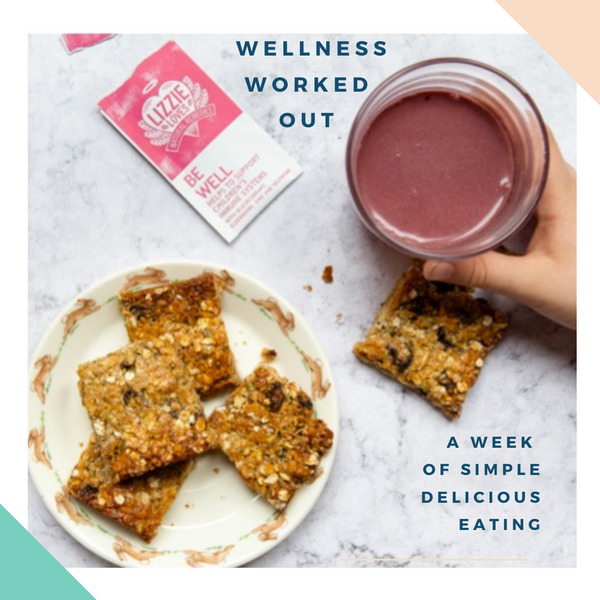 Back to School Wellness Week Guide
$4.00
$13.00
saving
$9.00
Join us for the start of the new term and back to school with our Lizzie Loves Wellness Week.

Our Wellness Week download is packed full of hand-picked recipes, meal plans and other tips rich in antioxidants, particular vitamins and minerals needed to ensure that your family are in tip-top condition as you re-enter the classroom and/or the work force.
A week of simple, delicious eating - a roadmap for timesaving, energy-preserving ideas so you'll find it east to feel great and stay well for the Autumn ahead. 
Some of the recipes include my Lizzie Loves Nature's Botanicals products: BE WELL (a beautiful elderberry drink fortified with vitamins C, D, Zinc and Selenium) to support children's immune systems, plus BE SLEEPY (a gentle bedtime cherry drink with Magnesium, Montmorency Cherry and Lavender) to help the whole family get a good night's sleep. 
Thousands of you have loved this to date and we love hearing how it helps out when holidays have been long and everyone needs to reset.  
We hope you enjoy your week of beautiful, healthy food. 
Love, Lizzie and the team at Lizzie Loves.
xxx