20 Sachets BE SLEEPY - SAVE 6%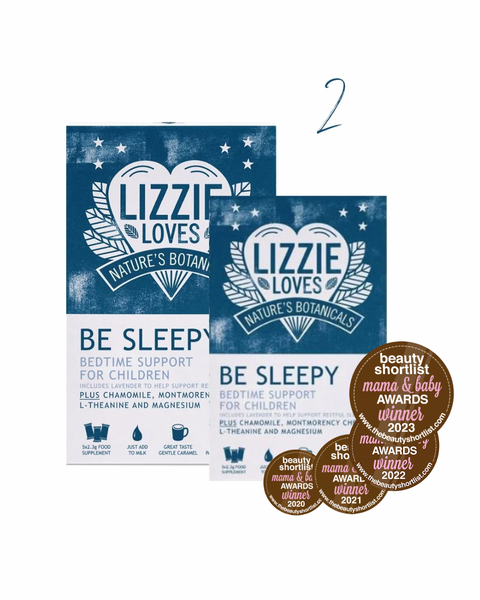 20 Sachets BE SLEEPY - SAVE 6%
Two x BE SLEEPY (10 x 2g sachets) - SAVE 6%
AND A FURTHER 10% OFF WHEN YOU SUBSCRIBE. 
BE SLEEPY is the perfect bedtime drink with Lavender which helps support children and adults have a more restful night's sleep. Coupled with Chamomile and Magnesium, plus Montmorency Cherry and L-Theanine. 
Bedtime support for Children and Adults
With lavender to help support restful sleep
Great taste - cosy caramel
We give our children a glass of this, mixed with milk, an hour or two before bed.  It's also lovely mixed into a smoothie or a yoghurt.

Key Ingredients:
Montmorency sour cherry 
L- Theanine 
Magnesium
Lavender 
Chamomile